Assemblage Worldwide
Positive change.
The fashion industry is one of the largest global polluters, second only to the oil industry. The production of textiles and garments causes environmental degradation in many regions around the world. Furthermore, workers in the fashion industry regularly experience human rights violations. We must do better. We want change.
Assemblage Worldwide is a nonprofit organization which connects fashion players in order to build knowledge in slow fashion. Our mission: A long-lasting network that shares knowledge and creates transnational synergies, that supports, enables, and promotes sustainable design and manufacture worldwide.
Assemblage Worldwide
News.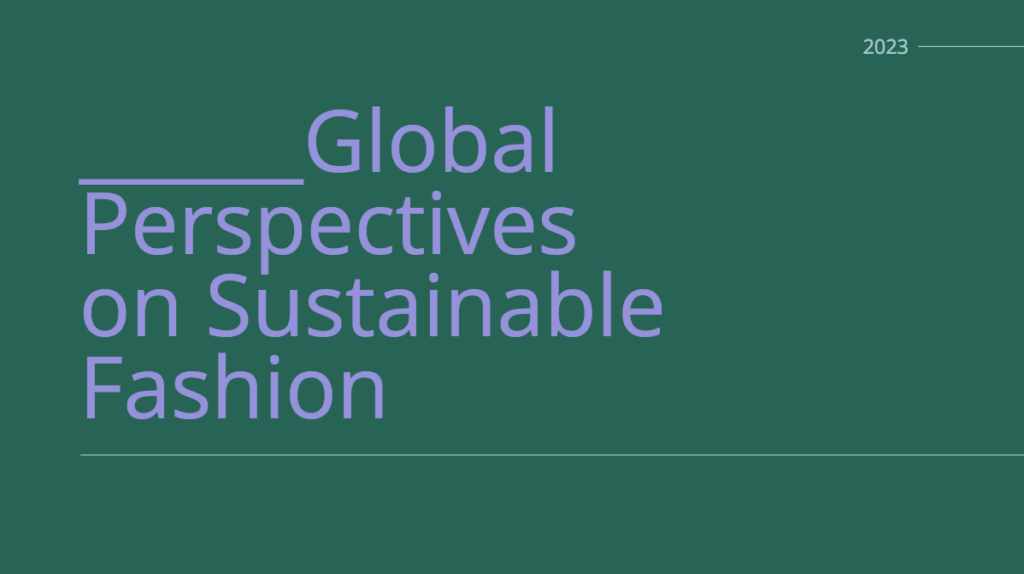 ° Workshop – Global Perspectives on Sustainable Fashion
Assemblage Worldwide offers a variety of workshops for students, designers and fashion experts that are interested in sustainable solutions in fashion.
Our current workshop "Global Perspectives on Sustainable Fashion" focuses on global creatives and their efforts to reduce the negative effects of fashion production and consumption. Accompanied with photographs and videos of creative works the workshop limelight innovations of designers in the context of local, cultural and environmental concerns.
° Lab – La Locura del Plastico
Focusing on weaving techniques and artisan crafting using recycled plastic we focused on outstanding projects from the continent that connect the heritage of traditional textile production with todays needs of sustainable change. We formed an Lab with Universidad de la América´s Ecocampus, Casa de Eduardo Santos and Kairos forging and foundry workshop for the initiative La Locura del Plástico at Museo de Trajes.
° Discover – Lukhanyo Mdingi : Future Visions
Born in 1992 in the East Coast of South Africa, the Cape Town based fashion designer Lukhanyo Mdingi is making a global imprint with his approach to sustainable design.
Mdingi vision is to ensure sustainable design and manufacturing, working closely with artisans in Burkina Faso, Somalia, and the Eastern Cap. Mdingi declares in an interview "Design is a way to make a social impact, for example working with extraordinary communities of craftspeople, so they too can have essentially a better life. That's what it comes down to." His integration of craftspeople especially in rural regions is essential – Without it, Africa will continue to be overlooked and outpaced globally in manufacturing.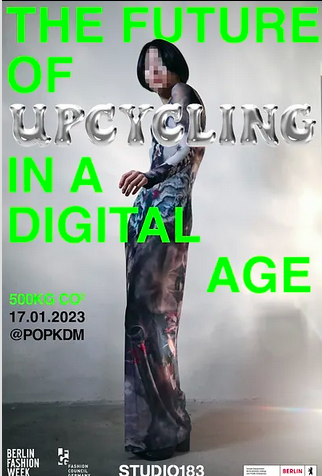 ° Panel – Exploring Up-cycling in a Digital Age

Thank you to 500KG CO2 for inviting us as panel member. The Future of Upcycling in a Digital Age, is an official Berlin Fashion Week format. During this one-day event, the co-created influencer collection "500KG CO₂" is presented through an immersive exhibition. Fusing VR, AR, independent fashion designers and influencers, experience the newest innovations in tech and upcycling.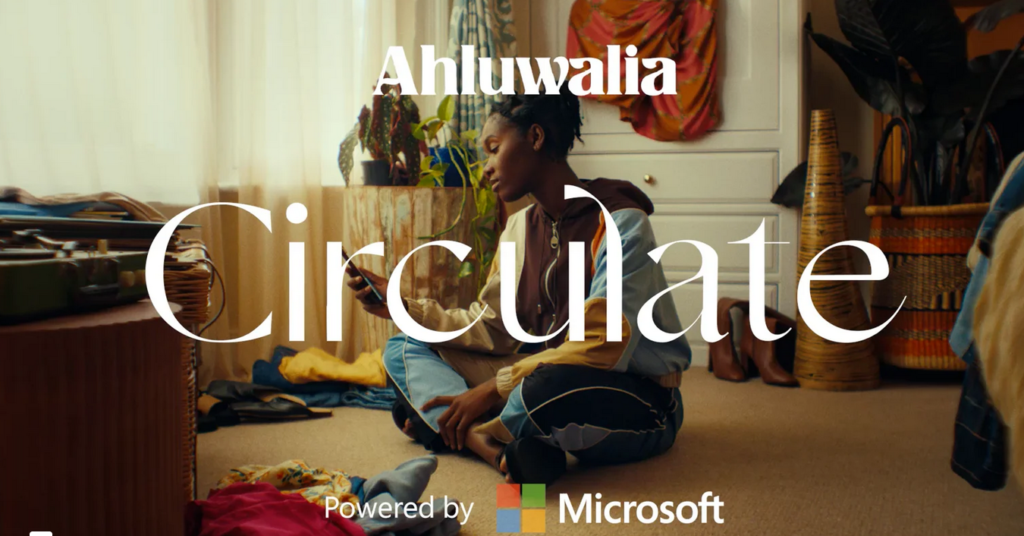 ° Discover – Ahluwalia World
The label Ahluwalia explores the potential of vintage and surplus clothing by giving
existing material a new life through various textile and patchwork techniques. Ahluwalia just created a new and innovative textile and clothing recycling program: Circulate Ahluwalia World is a program designed to bring new life to unwanted clothes, by contributing them to an upcoming Ahluwalia fashion collection. The goal is to make sustainability in fashion inclusive, prominent and accessible to all, by helping upcycle unwanted garments through an intuitive platform.
° Lecture – Circulation of Style
We developed and held seminars, outlining a concept of global fashion. Our goal was the interdisciplinary, cross creative exchange of knowledge and ideas, that can initiate innovation processes and creative diversity in fashion industry.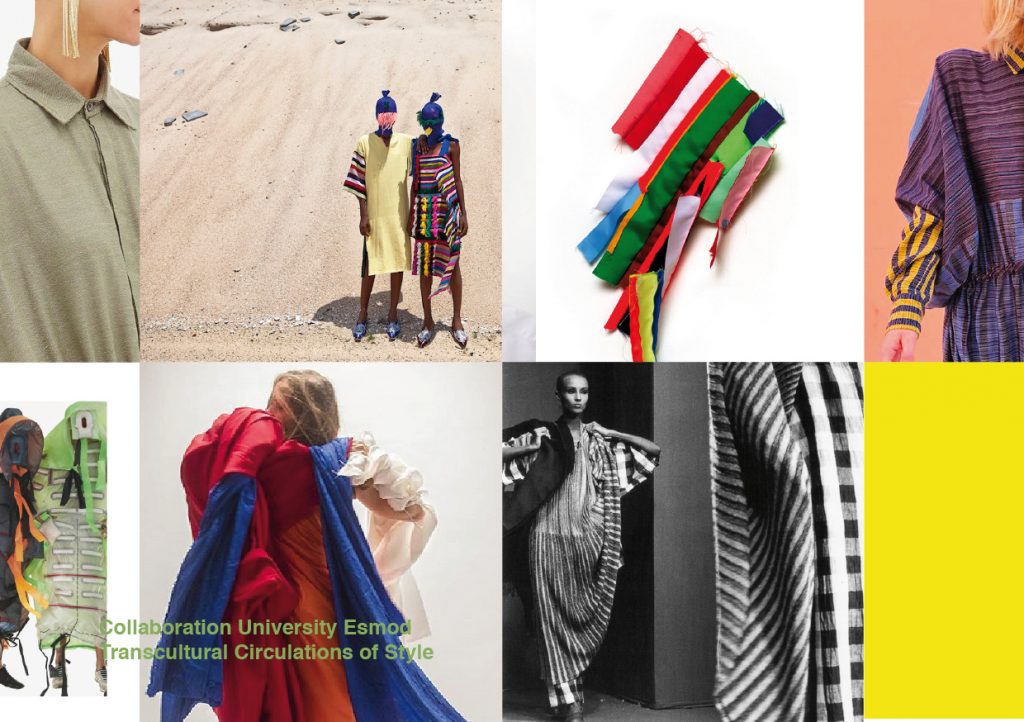 ° Research – Practices from the Past
Traditional knowledge, although new to climate science, has been long recognized as an important source of information and insight in domains such as biodiversity conservation, low carbon emission production, or sustainable dyeing solutions. A great example is Adire.
Adire (Yoruba: tie and dye) textile is the indigo-dyed cloth made in southwestern Nigeria – The bright color comes from locally-grown indigo leave. Currently we are working on a research and contemporary design-approaches of creatives using Adire for their designs. "Lagos Space Programme" for example is an amazing example doing incredible work in research and design.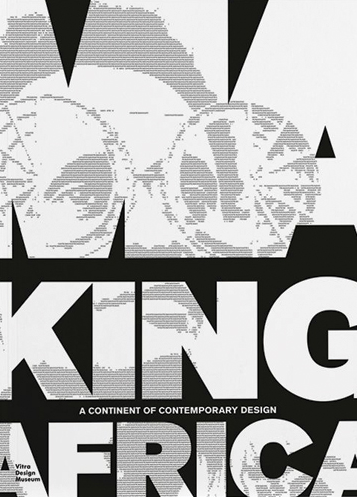 ° Publication – Fashioning the Future
It was great to be part of this great publication and contribute with our research and essay "Fashioning the Future". The Publication showcased the work of over 120 artists and designers from the continent and focuses on a generation of entrepreneurs, thinkers, and designers from and within Africa who address a global audience and provide the world with a new vantage point on their continent.